Home

/

AMI Keynote Presenters
The Rev. Thomas B. Curran, S.J.
President
Rockhurst University
The Rev. Thomas B. Curran, S.J., began his tenure as the 14th president of Rockhurst University June 1, 2006. Fr. Curran was ordained a Roman Catholic priest and a member of the Oblates of
St. Francis de Sales in 1984. In late 2011, he entered a three-year transitional period as part of the process to become a member of the "least society" – the Jesuits. In May 2015, Fr. Curran made his final vows to complete the process and was fully incorporated into the Society of Jesus (the Jesuits).
Fr. Curran is well grounded in the philosophy of Jesuit higher education. In addition to earning degrees from two Jesuit universities, he previously served as associate vice president for university relations and assistant to the president at Regis University in Denver. There, he headed major gifts and corporate relations staff, directed the annual fund and had daily oversight of the university's capital campaign.
In addition to his fund-raising responsibilities and work for the president, Fr. Curran was a religious studies faculty member and a university ministry team member and retreat leader.
Before joining Regis, Fr. Curran served as president of Salesianum School in Wilmington, Del., a Catholic high school operated by the Oblates of St. Francis de Sales. While in that role, he founded Nativity Preparatory School, a middle school for low-income boys, where he also served as executive director.
Fr. Curran's wide variety of interests is apparent in his own educational background. He attended La Salle University and earned a B.A. in politics from DeSales University, an M.A. in theology from DeSales School of Theology, an M.A. in Liberal Studies, public policy and government from Georgetown University, a J.D. from the Catholic University of America and an M.B.A. from Saint Joseph's University.
Among Fr. Curran's many honors and awards are the Monsignor Thomas J. Reese Award for Outstanding Community Service from Catholic Charities Inc. of the Diocese of Wilmington; the St. Thomas More Award from the St. Thomas More Law Society, Wilmington, Del.; a City Council Commendation and a Mayor's Service Award, both from Wilmington; and the Outstanding Alumnus Award from the Catholic University of America, Washington, D.C.   
---
Jatrice Martel Gaiter
Executive Vice President of External Affairs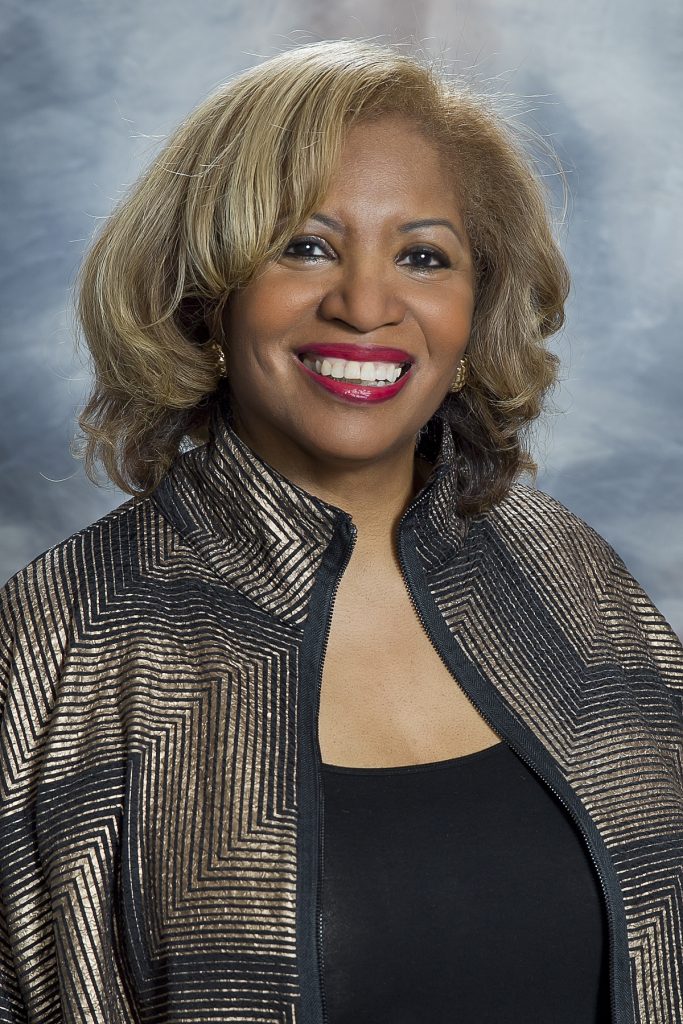 Volunteers of America
Jatrice Martel Gaiter serves as executive vice president, external affairs for Volunteers of America, one of the nation's largest and most comprehensive human service charities. Ms. Gaiter works to build national awareness for the organization and support its mission to provide programs and services to help people reach their potential.  She provides managerial and strategic oversight of Volunteers of America's national marketing, development, communications and public policy departments. More broadly, Ms. Gaiter is passionate about the nonprofit sector's strength and relevance, which has been reflected in her work as board chair of the National Human Services Assembly, a blogger for The NonProfit Times and an active voice on Twitter as @Ms_Nonprofit. She is a frequent speaker on nonprofit management, health, social justice and women's issues.
Ms. Gaiter earned a bachelor's degree in government and politics from the University of Maryland and a Juris Doctorate from the Syracuse University College of Law. She has completed several executive education courses including two at Harvard Business School: Strategic Perspectives in Non-Profit Management in 1998 and Women's Leadership Forum in 2010. She has received numerous awards, including Washingtonian magazine's 2006 Washingtonian of the Year. In November 2012, Gaiter was selected as one of the Washington Business Journal's Women Who Mean Business awardees.
She is currently a member of the Generations United board, the Independent Sector public policy committee, the Nonprofit VOTE leadership council, Leadership Greater Washington, National Press Club and the Metro Stage board.
---
Kevin Washington

President and CEO
YMCA of the USA
Kevin Washington is President and CEO of YMCA of the USA (Y-USA), the national resource office for the Y—a leading nonprofit committed to strengthening community through youth development, healthy living and social responsibility. Collectively, the nation's YMCAs engage 22 million members (9 million of whom are under the age of 18) annually, employ 250,000 staff and benefit from the service of 600,000 volunteers.
The Y has been a fixture in Kevin's life since he was 10 years old, when he first took part in an after school program at the Christian Street YMCA in his south Philadelphia neighborhood. His involvement with the Y changed the trajectory of his life, thanks in large measure to a mentor named Bill Morton and basketball. Bill helped Kevin avoid the negative influences and tragic circumstances that ensnared other kids from his rough neighborhood, and basketball afforded him the opportunity to earn a scholarship to Temple University.
After Kevin graduated from Temple, Bill—who by this time had been promoted to Executive Director of the Christian Street YMCA—hired Kevin as Youth Director, the same position Bill held when he met 10-year-old Kevin.
That is how Kevin Washington's Y story began. And it continues today, after 38 years as a YMCA professional, as the 14th person and first African American to lead the Y in the U.S.
He came to Y-USA in February 2015 from the YMCA of Greater Boston, where as President and CEO from 2010 to 2014 he expanded membership and access by reducing rates, increased diversity and engagement among the Board of Directors to better reflect the community and implemented a childhood-education quality initiative that benefits thousands of children and families throughout eastern Massachusetts.
Prior to Boston, Kevin served as President and CEO of the YMCA of Greater Hartford from 2000 to 2010. Under his leadership, the Hartford YMCA invested more than $60 million to develop or expand eight facilities and camps. He was Chief Operating Officer for the YMCA of Metropolitan Chicago from 1995 to 2000, and previously held other executive roles with the Chicago YMCA and the Philadelphia Freedom Valley YMCA.
The NonProfit Times named Kevin to the Power & Influence Top 50, its annual celebration of the nonprofit sector's top executives and strategists, in 2016. He serves on the boards of Springfield College, the Congressional Black Caucus Foundation and the Chicagoland Chamber of Commerce. 
Kevin earned a bachelor's degree in history from Temple University.